Central Vietnam is a beautiful region in Vietnam that offers visitors a wide range of cultural, historical, and natural attractions. From the ancient town of Hoi An to the imperial city of Hue, the region is home to a diverse array of sights and experiences. Viet Dan Travel – Trusted Vietnam DMC, a local travel agency specializing in tailor-made tours in Vietnam, can help visitors plan and organize their trip to Central Vietnam. Here are the top things to do and see in Central Vietnam.
Hue Citadel – A UNESCO World Heritage Site
The Hue Citadel, located in the city of Hue in central Vietnam, is a testament to the country's rich cultural heritage and history. Built-in the early 19th century, the Citadel was the seat of the Nguyen dynasty, which ruled Vietnam from 1802 until 1945. The Citadel is a sprawling complex that includes the Imperial City, Forbidden Purple City, and various palaces and temples, all surrounded by a moat and high walls. Today, the Hue Citadel is a UNESCO World Heritage site and one of the most impressive historical sites in Central Vietnam. A visit to the Citadel offers visitors a glimpse into the royal court customs and traditions of the Nguyen dynasty, as well as a chance to marvel at the intricate details of Vietnamese royal architecture.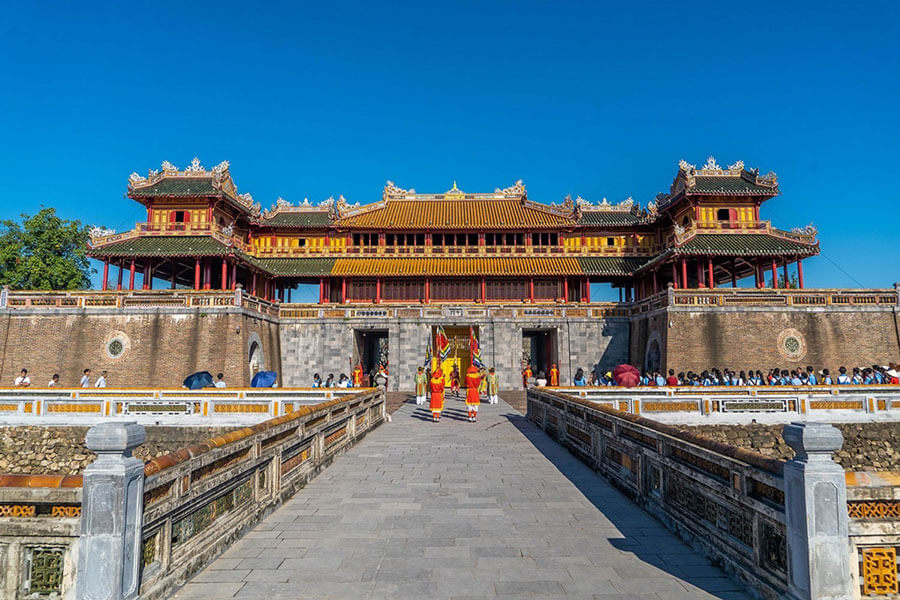 Hoi An Ancient Town – A Beautiful Ancient Trading Port
Hoi An Ancient Town, located on the central coast of Vietnam, is a stunning example of a well-preserved Southeast Asian trading port from the 15th to the 19th century. The town is a melting pot of cultures, reflecting the influence of Chinese, Japanese, and European traders who once called it home. Today, Hoi An is a UNESCO World Heritage site and one of the most popular destinations in Central Vietnam. Visitors to the ancient town can stroll through its narrow streets, lined with centuries-old buildings and temples, and explore its vibrant markets, shops, and restaurants. A visit to Hoi An Ancient Town offers a fascinating glimpse into Vietnam's rich cultural and historical legacy, as well as a chance to immerse oneself in the charm and beauty of this unique destination.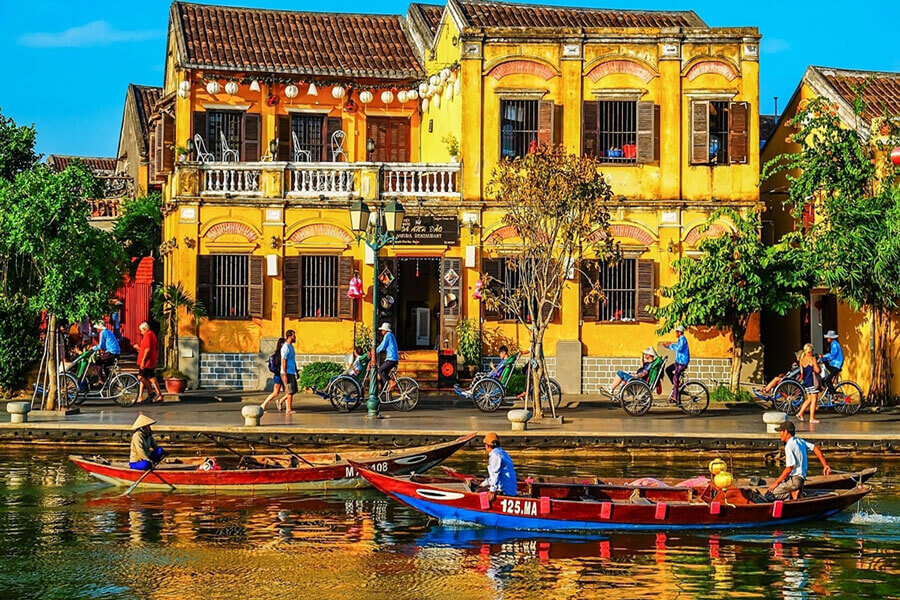 My Son Sanctuary – The Remains of an Ancient Champa Kingdom
My Son Sanctuary is a UNESCO World Heritage site and one of the most significant archaeological sites in Southeast Asia. The sanctuary consists of a complex of abandoned Hindu temples that were built by the Champa kingdom between the 4th and 14th centuries. These temples, constructed from bricks and adorned with intricate carvings and sculptures, served as a center of worship and pilgrimage for the Champa people for hundreds of years. Today, visitors to My Son Sanctuary can marvel at the beauty and complexity of these ancient structures, as well as learn about the rich history and cultural heritage of the Champa kingdom. A visit to My Son Sanctuary is a must-see for anyone interested in archaeology, history, or Southeast Asian culture.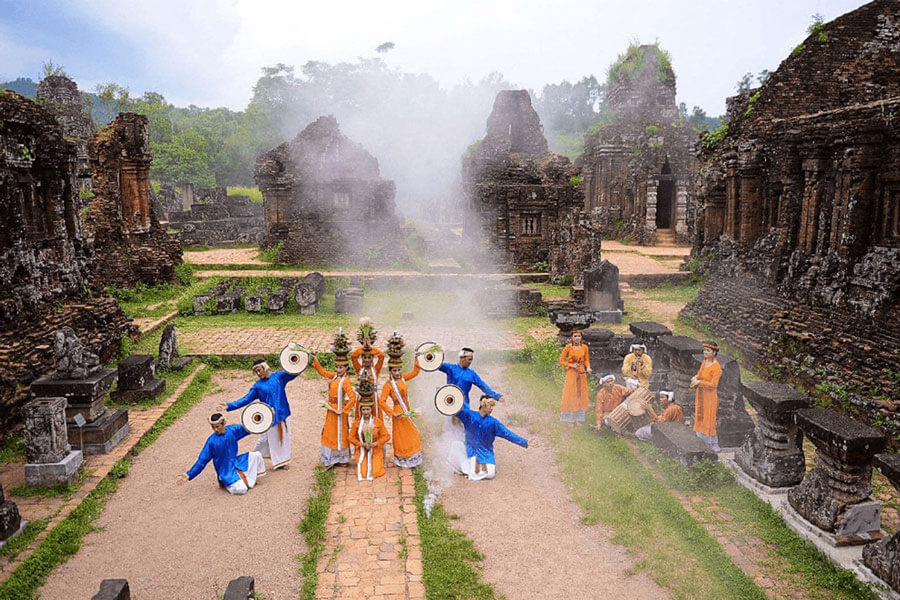 Marble Mountains – A Set of Five Marble and Limestone Mountains
The Marble Mountains are a set of five marble and limestone mountains that rise up from the flat coastal plain. The mountains are named after the five elements of nature – metal, wood, water, fire, and earth – and are home to several caves, pagodas, and temples that have been used for worship and meditation for centuries. Visitors to the Marble Mountains can explore the intricate cave systems, admire the stunning views from the mountaintop pagodas, and learn about the unique geology and cultural significance of the site. The Marble Mountains are a must-visit destination for anyone traveling to Central Vietnam, offering a fascinating blend of natural beauty and cultural heritage.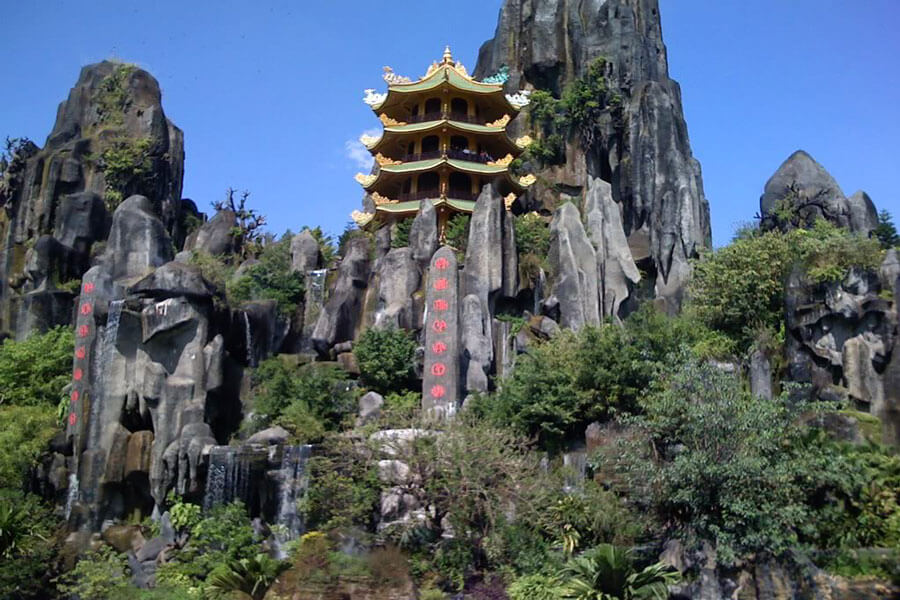 Walk across the iconic Dragon Bridge in Da Nang
Da Nang, one of the largest cities in Central Vietnam, is known for its stunning architecture and iconic landmarks, one of which is the Dragon Bridge. This impressive structure spans the Han River and is designed to resemble a dragon, a symbol of power, prosperity, and good fortune in Vietnamese culture. What sets the Dragon Bridge apart from other bridges is that it is not just a functional structure but also a work of art. At night, the bridge comes alive with a dazzling display of lights and fire, making it a must-see attraction for visitors to Da Nang. Walking across the Dragon Bridge is an experience not to be missed, offering visitors a chance to take in stunning views of the river and the city skyline, as well as to appreciate the unique architecture and cultural significance of this iconic landmark.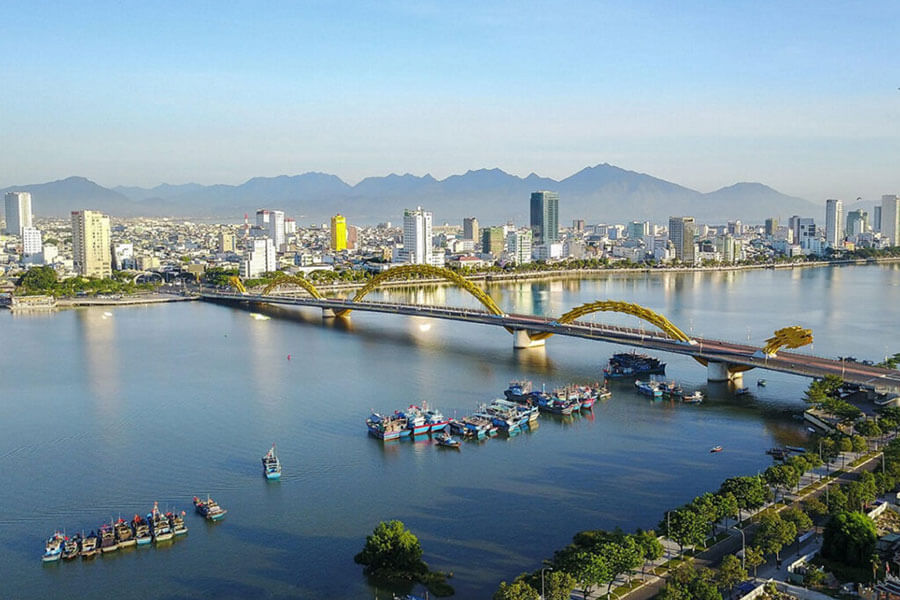 Take a motorbike tour of the Hai Van Pass
The Hai Van Pass is one of the most stunning and scenic routes in the country. The pass stretches for 21 kilometers, winding along the mountainside and offering breathtaking views of the coast and the surrounding countryside. The best way to experience the beauty of the Hai Van Pass is by taking a motorbike tour, which allows visitors to feel the wind in their hair and fully immerse themselves in the stunning scenery. A motorbike tour of the Hai Van Pass is an adventure of a lifetime, taking visitors through mountainous roads, passing by historical landmarks, and stopping at viewpoints to take in the stunning vistas. Whether you are a seasoned rider or a beginner, a motorbike tour of the Hai Van Pass is a must-do experience for anyone visiting Central Vietnam.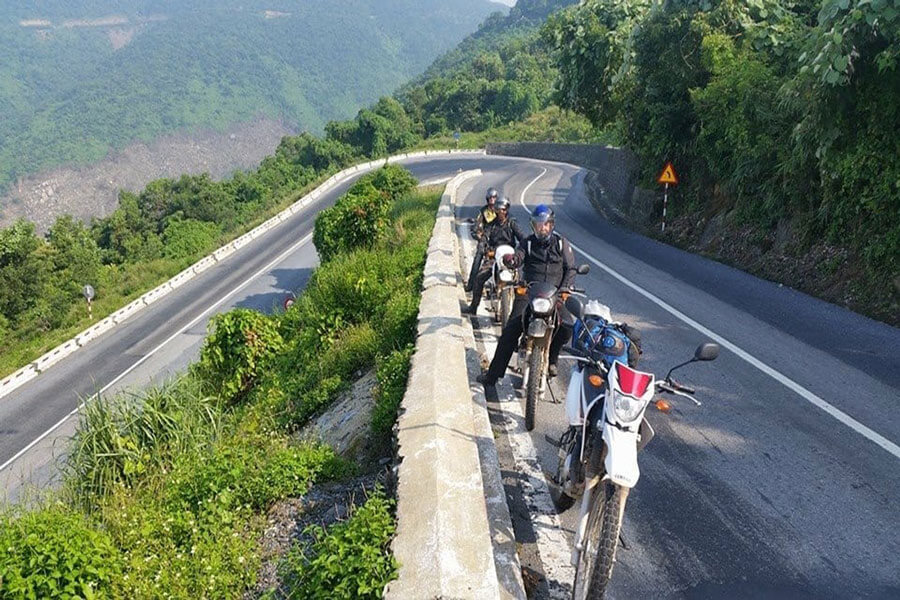 Explore the caves of Phong Nha-Ke Bang National Park
Phong Nha-Ke Bang National Park is home to some of the world's most spectacular and awe-inspiring caves. The park boasts a complex system of over 300 caves, including Hang Son Doong, the largest cave in the world, and Hang En, the third-largest cave in the world. Visitors to the park can explore these magnificent underground formations, marveling at the incredible stalactites, stalagmites, and other natural wonders that have formed over millions of years. The caves of Phong Nha-Ke Bang National Park offer a unique and unforgettable adventure, taking visitors on a journey through some of the most stunning geological formations on the planet. Whether you are an experienced caver or a first-time visitor, exploring the caves of Phong Nha-Ke Bang National Park is an experience not to be missed.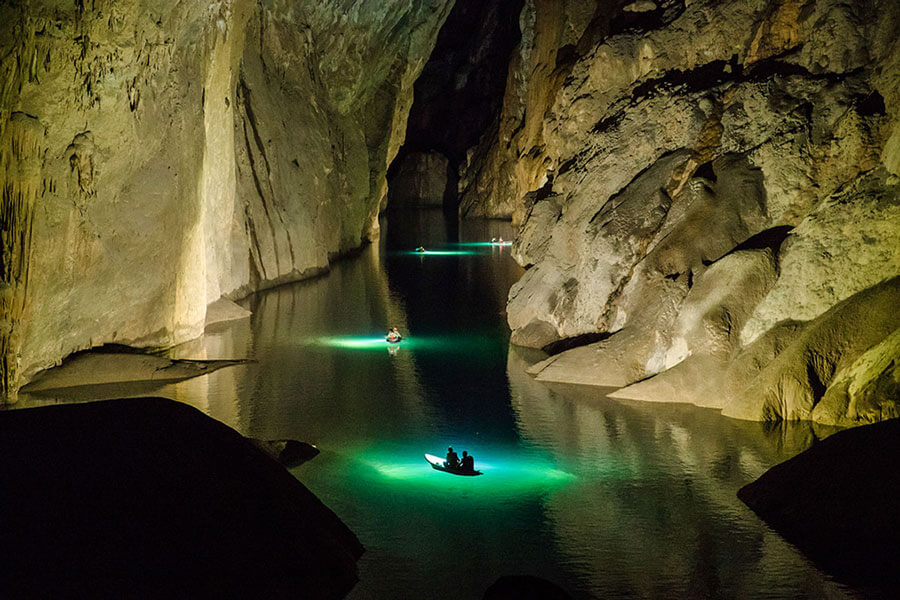 Trek in the Bach Ma National Park
Bach Ma National Park is a nature lover's paradise, offering lush forests, cascading waterfalls, and stunning mountain vistas. One of the best ways to experience the beauty of the park is by taking a trek through its many trails, which offer visitors a chance to explore the park's diverse flora and fauna. The trek takes visitors through dense jungles, over steep mountain passes, and past cascading waterfalls, providing an unforgettable adventure for nature enthusiasts. The park is home to a wide variety of animal and plant species, including over 300 species of birds, making it a haven for birdwatchers. Trekking in Bach Ma National Park is a must-do experience for anyone looking to escape the hustle and bustle of modern life and immerse themselves in the natural beauty of Central Vietnam.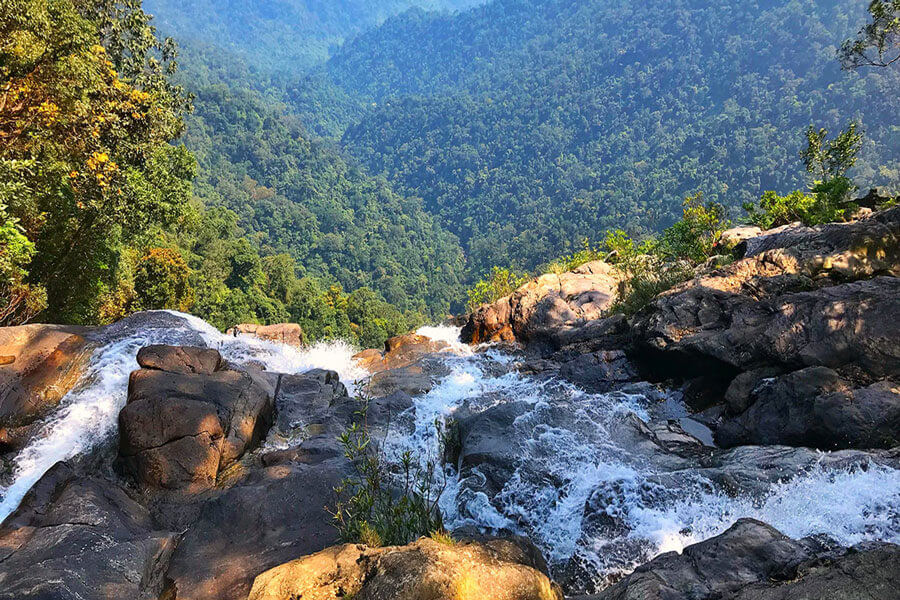 Learn about traditional crafts
Central Vietnam is known for its traditional crafts, including pottery, silk weaving, and lantern making. Visitors can take a workshop or tour to learn about these traditional crafts and even create their own handmade souvenirs. From weaving to pottery, wood carving to embroidery, these crafts offer a glimpse into the region's past and continue to be an important part of its identity. Visitors to Central Vietnam can learn about these traditional crafts by visiting local artisans and workshops, where they can observe the techniques used to create these intricate and beautiful works of art. Many of these crafts are still practiced in small villages throughout the region, providing a unique and authentic cultural experience for visitors. Learning about traditional crafts in Central Vietnam offers a window into the region's rich cultural heritage and a chance to connect with its people in a meaningful way.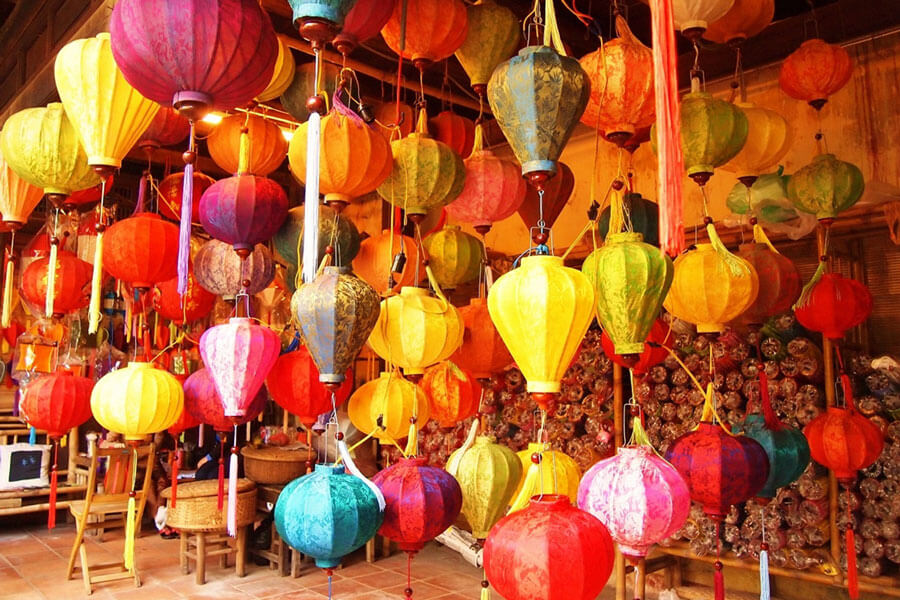 Sample the local cuisine in Central Vietnam
Central Vietnam is a food lover's paradise, offering a unique culinary experience that is a blend of different cultures and influences. The cuisine of Central Vietnam is characterized by its bold flavors, vibrant colors, and fresh ingredients. Some of the must-try dishes in the region include banh mi, a Vietnamese sandwich made with crusty bread, pickled vegetables, and a variety of meats or tofu; mi quang, a noodle dish that originated in Quang Nam province and is known for its rich broth and hearty toppings; and bun bo Hue, a spicy beef noodle soup that is a specialty of the city of Hue. Visitors to Central Vietnam can sample the local cuisine at street food stalls, markets, and restaurants, where they can savor the unique flavors and textures of the region's dishes. Sampling the local cuisine in Central Vietnam is a great way to immerse oneself in the culture and experience the authentic flavors of this vibrant region.