Dear Indian Agents,
Viet Dan Travel is happy to declare our presence at TTF Ahmedabad Travel & Tourism Fair 2023 from August 23 to 25 at Booth C333. Personnel at this event included:
Mrs. Ha Nguyen – CEO of Viet Dan Travel
Mrs. Jeanny Duong – Director of Sales
Mr. Subrahmanyam – Indian Market Representative
Ms. Alex Pham – Travel Consultant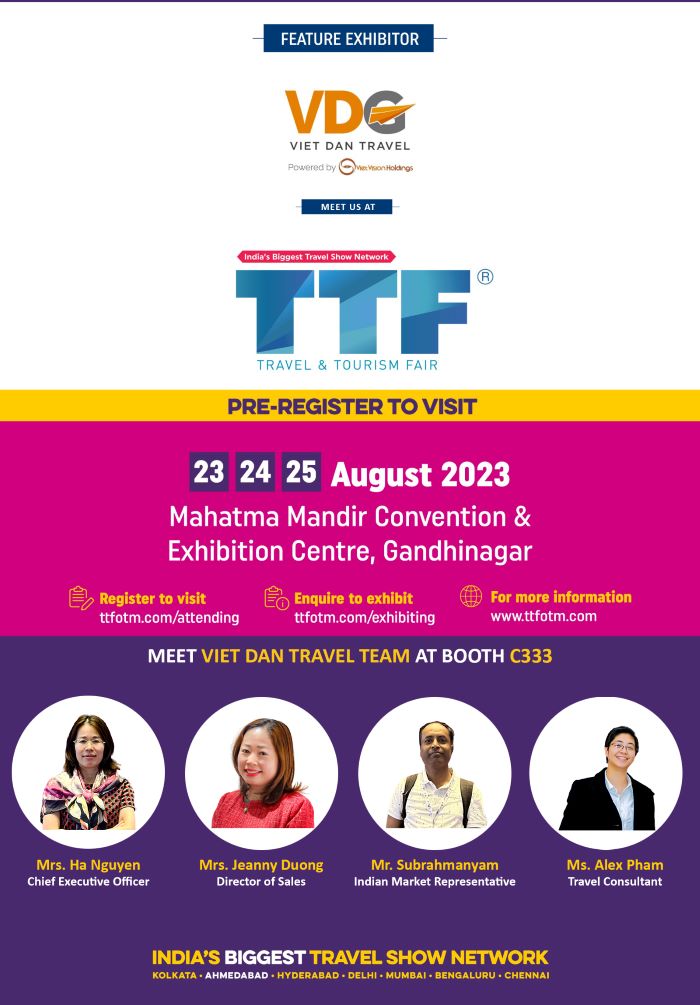 Each of your visits would be our great happiness and honor. Direct discussions will surely help to grow our common business.